Everyone agrees that Matthew McConaughey's career resurgence over the last few years has been remarkable.  There was a time not so long ago when the slick Texan looked doomed to spend the rest of his acting career taking his top off while leaning against beautiful women.  A time when the mere mention of his name was enough to raise the most abrasive titters and guffaws.
Then he took a two year sabbatical and came back with a vengeance, smashing out The Lincoln Lawyer, Bernie and Killer Joe in the same year, followed swiftly by The Paperboy, Mud, Magic Mike, The Wolf Of Wall Street and Dallas Buyers Club, as well as a truly terrific performance in HBO's True Detective.  Every performance, and almost every film (The Paperboy has issues), has been first rate, and he was rightly rewarded with an Oscar for Dallas Buyers Club a few months ago.
Anyway, now that McConaughey is firmly back in the correct ether of Hollywood talent, such a startling comeback got me thinking about other actors who could potentially pull the same stunt.  Some, perhaps, are less likely than others…
1. ADAM SANDLER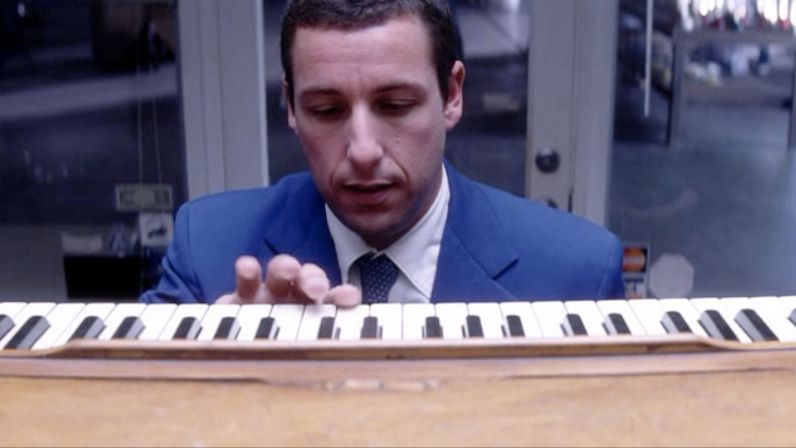 People tend to forget that, like McConaughey, Adam Sandler has done some really interesting stuff in his career.  Before he became the go-to guy for by-the-numbers, crass "comedies" like Grown Ups and Jack & Jill, he was actually a damn proven comedic talent, with Happy Gilmore serving as one of the glimmering highlights in his career.
Even better was his turn in Paul Thomas Anderson's wonderful Punch Drunk Love; while less rooted in comedy, the film is a poignant character study with the most touching and witty performance from Sandler.  It's the film to cite if you ever find yourself defending him to an angry mob.  More recently, Sandler appeared in Judd Apatow's Funny People, a film which few seemed to like but actually proved once more how capable – and versatile – he is.  That means as bad as his recent run has been, there's more than enough evidence to support his bid of making a comeback.
 2. BRUCE WILLIS
Willis' minor slump has come out of laziness more than anything actually related to talent.  For the last few years he's done little more than show up in expensive, brainless actioners shooting people and blowing things up while making wry smiles and cocky wisecracks.  Of course, he's always been something of an action star, but the difference now is that he isn't even trying to be good at it.
While you'll find a couple of interesting films like Looper and Moonrise Kingdom lodged between his less impressive output of late (Cop Out, In The Cold Light Of Day, A Good Day To Die Hard, The Expendables, G.I. Joe: Retaliation, Red), there's still an inkling that he just cares about the money rather than the film and audience.  Recently a story popped up about him refusing to do The Expendables 3 because they wouldn't pay him $3m for three days work…
3. CHARLIE SHEEN
Everyone knows the Charlie Sheen story; he who went off the wagon, he who got fired from Two And A Half Men for drug use, he who spawned the most brilliant YouTube remix ("Winning!").  He's become a new type of entertainer in his own right, and it's hardly like the world is calling out for a Sheen comeback, but it could happen.  Wall Street is his proof, but really it's up to him whether he wants to try or not.
4. DANNY DYER
We all know Danny Dyer is an extremely versatile actor with bundles of talent lying in wait for the right script, so it's more a question of when rather than if he'll make a comeback.
Ha, comedy.