Well the time has finally come.  Because it's been so tough to squeeze this list down to just ten, I've included my top twenty to give some recognition to those fantastic films that just missed the cut.  To be clear, this list includes any film that was released in the UK after January 1st, and therefore does include films that were eligible for last year's Academy Awards. Because of the confusing overlap in release dates between the US and the UK (and, indeed, elsewhere), if I were to exclude films released between the start of the year and the Oscars they would be lost in a cinematic purgatory were they wouldn't be eligible for my picks of 2012 or 2013…
Anyway, enough boring talk.  Let's get down to business.
20. THE SECRET LIFE OF WALTER MITTY
19. THE HUNGER GAMES: CATCHING FIRE
18. SAVING MR. BANKS
17. THE CROODS
16. STAR TREK INTO DARKNESS
15. AIN'T THEM BODIES SAINTS
14. ZERO DARK THIRTY
13. STOKER
12. PHILOMENA
11. LINCOLN
10. BERNIE
Unfortunately I didn't get around to reviewing this witty little gem at its time of release.  Richard Linklater's true tale tells the story of Bernie (a career performance by Jack Black), a kind, generous man loved by his community who accidentally commits a homicide, and the trial that follows.  While very broad comedic strokes paint the canvas, there's a discernibly dark tone running through the middle, and Linklater balances the sides beautifully.  It's been a bit forgotten, this one, but it's a cracker.
9. GRAVITY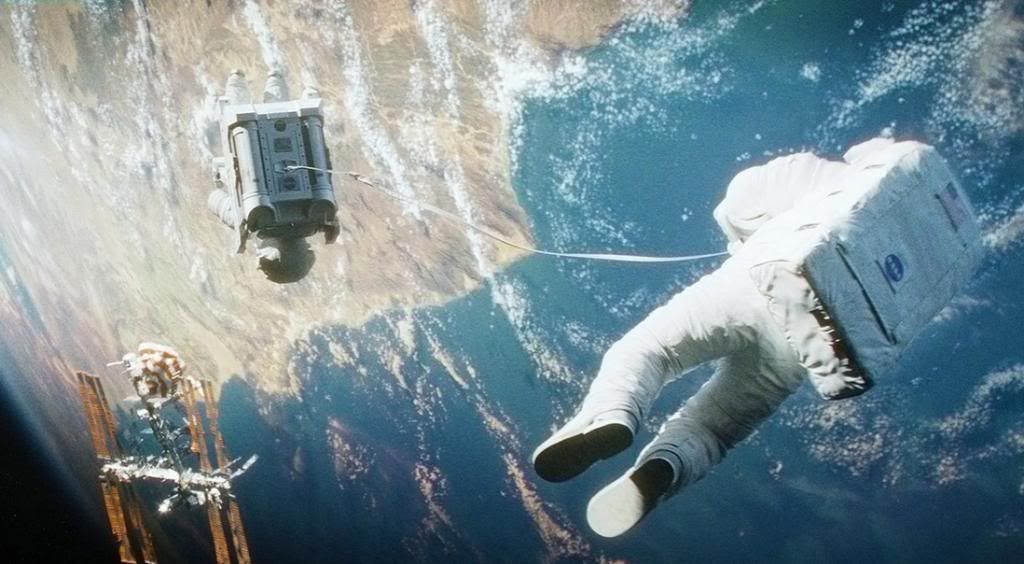 Widely tipped to take home a gold statue in a couple of months time, the film absolutely everyone was talking about certainly delivered on its wild expectations.  With an opening sequence that will blow your mind, this is one of the most visually-impressive and skillfully directed films you'll ever see.
8. PRISONERS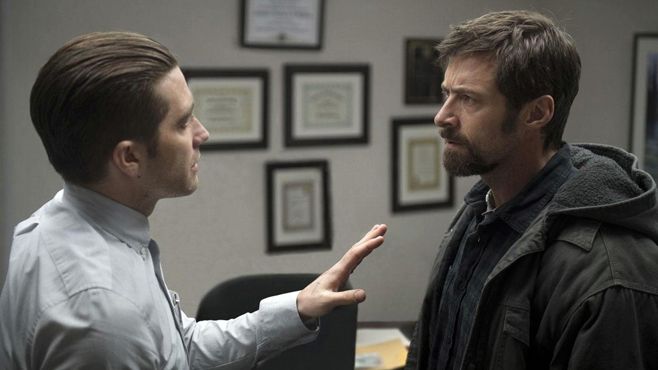 I had expected to enjoy Prisoners, just not quite so much.  It's dark, intense, compelling and wonderfully performed by a scintillating Hugh Jackman and a blinky but impressive Jake Gyllenhaal.  With twists and turns aplenty, there's an argument that it starts to unravel in the third act as plot strands come together, but I was completely gripped throughout.  Compelling cinema.
7. THE CONJURING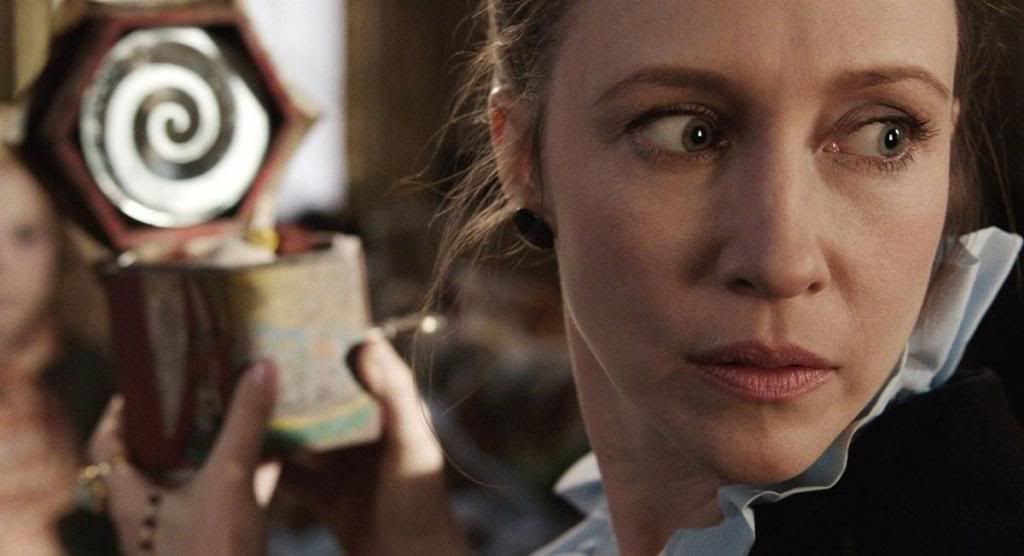 The best horror movie of the year by a country mile, and possibly, to my great sadness, director James Wan's last foray into the genre.  The Conjuring told the "true" story of paranormal investigators Ed and Lorraine Warren's investigation into the sinister hauntings at the Perron family's country home.  It didn't try too hard to invent new ways to scare us, but it did prove that creaking doors and ghosts in wardrobes are still creepy as hell when handled with passion and skill.  Wonderfully frightening stuff.
6. CAPTAIN PHILLIPS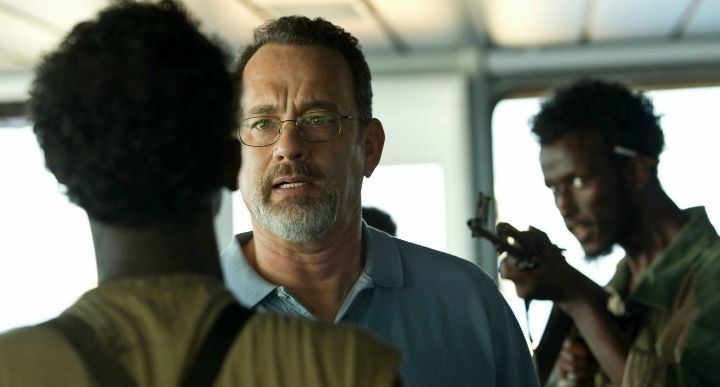 Tense.  Tensity tensity tense, and a bit more tense.  Tom Hanks is going to win an Oscar for this film.
5. MUD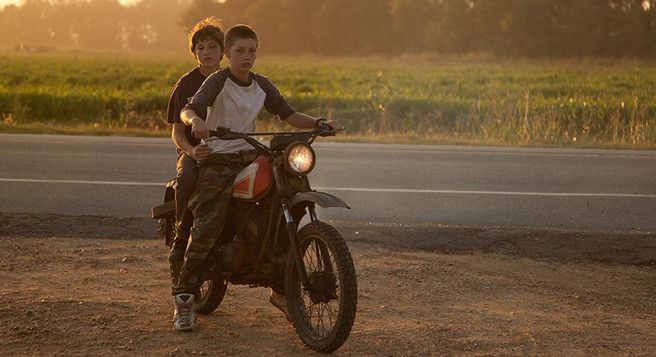 Jeff Nichols' followed up his impressive Take Shelter with the even more impressive Mud, a deep south coming of age tale about two young boys who stumble upon a man living in a shipwrecked boat who yearns for an old flame.  Matthew McConaghey continued his career resurgence is scintillating fashion, but he was given a run for his money in this earthy tale by the two young boys Ti Sheridan and Jacob Lofland.  Fantastic.
4. THE WAY, WAY BACK
One of the most delightfully uplifting and spirited films this year.  With Sam Rockwell, as ever, on incredible form as a free-spirited water park staff member, young Liam James holds his own as a disheartened boy seeking refuge on his horrid summer vacation in the form of Rockwell's father-like figure.  Other supporting cast members are great, too (Carell is really brilliant as the slimy step-father), but what wins us over so heavily in The Way, Way Back is the way it nostalgically and effortlessly taps into the childhood experience and leaves us completely satisfied without feeling the need to wrap things up too perfectly.  A beautiful film.
3. STUCK IN LOVE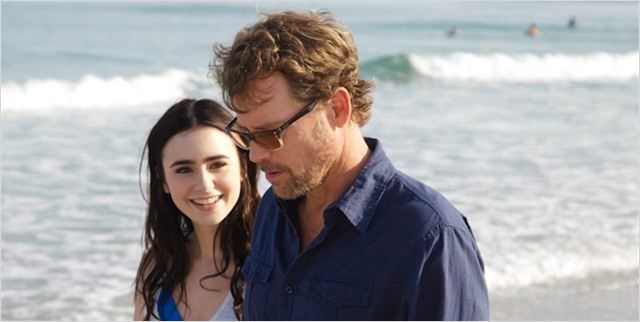 Another wonderful film that escaped the nib of my pen (okay, my keyboard), Stuck In Love focuses on a family of writers struggling with the trials and tribulations of love and relationships over the course of a year.  At the time I was sure this would be quickly disregarded for being too sentimental and schmaltzy – and to some it would be – but I was absolutely won over.  Not only does the subject matter strongly resonate with me, but it's full of wonderful performances, some genuinely sweet, tear-down-the-cheek moments, and plenty of wonderful morals.  I loved it.
2. DJANGO UNCHAINED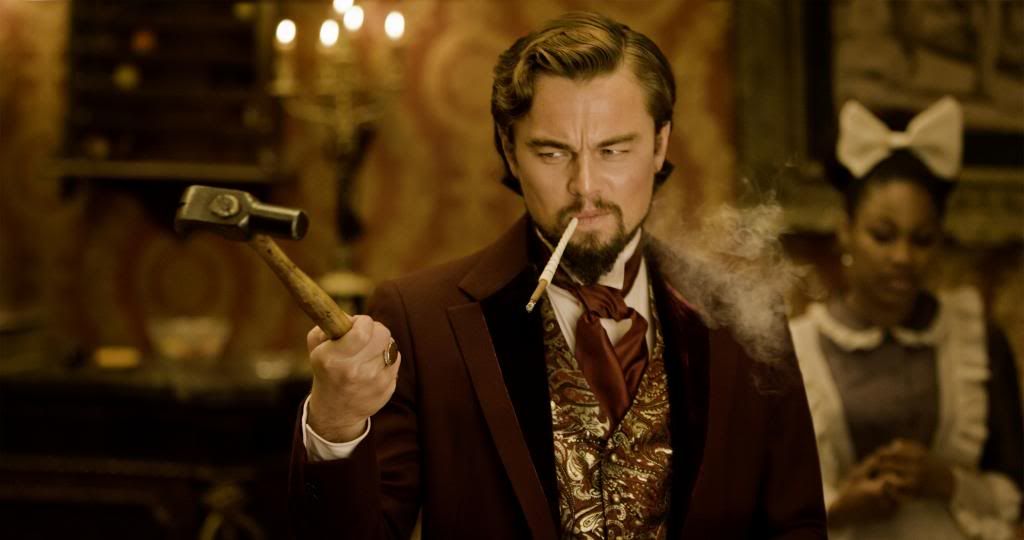 To avoid being too predictable ,Tarantino's Django Unchained has gone in at #2.  After referencing the genre all throughout his career, QT finally delivered a fully-fledged, bloody spaghetti western in his own unique, darkly comedic style, and I love it to bits.  Leonardo DiCaprio is incredible as the villain Candie, Christoph Waltz is effortlessly brilliant as the bounty hunter Shultz, but surprisingly it's Samuel L. Jackson who steals the crown as Candie's despicable servant.  QT's Australian cameo aside, this is so much bloody fun.
1. LES MISÉRABLES
What can I say?  I'm a sucker for musicals, and this is the best one I've ever seen.  Tom Hooper's film shows us every single little raw, intense emotion as the cast sings each note live, whether it's a subtle look in the eye or a quaver mid-song.  The cast is brilliant (Russell Crowe included), the songs magnificent, the themes profound, the scale epic, the emotions let loose.  A wonderful, cathartic experience.